Influencer Christopher Parr and his family were featured in Disney Park's "Let the Memories Begin" campaign, showcasing real families on TV, YouTube, social media, banner ads and more.

Beyond the advertising campaign, Disney also incorporated family videos and photos into its theme parks with its "Let the Memories Begin" nighttime experiences. At Disney World in Orlando, Parr's videos and other guest photos were projected against the spires of Cinderella's Castle in the Magic Kingdom (the photo above is Christopher's daughter featured on Cinderella's Castle).

(Read more in the Wisconsin State Journal:)

Social media content that Christopher created of his daughters were featured in a new Walt Disney Co. ad campaign that aired across networks and cable stations. The videos were selected by Disney from among hundreds of Disney-themed postings on YouTube and other Internet sites to launch the company's new "Let the Memories Begin" campaign.

Rick Sylvain, print and online media director for Walt Disney World Resort, said it was "the sheer joy of the kids and the parent-child interaction" that drew Disney to the Parrs' videos.

The "Let the Memories Begin" campaign encourages people to share their park videos with others online, as the Parrs did, with Disney selecting clips and photos to include in ads and to show at Disney parks. Sylvain said this gives those who have visited Disney parks a way to let others know what the experience was like.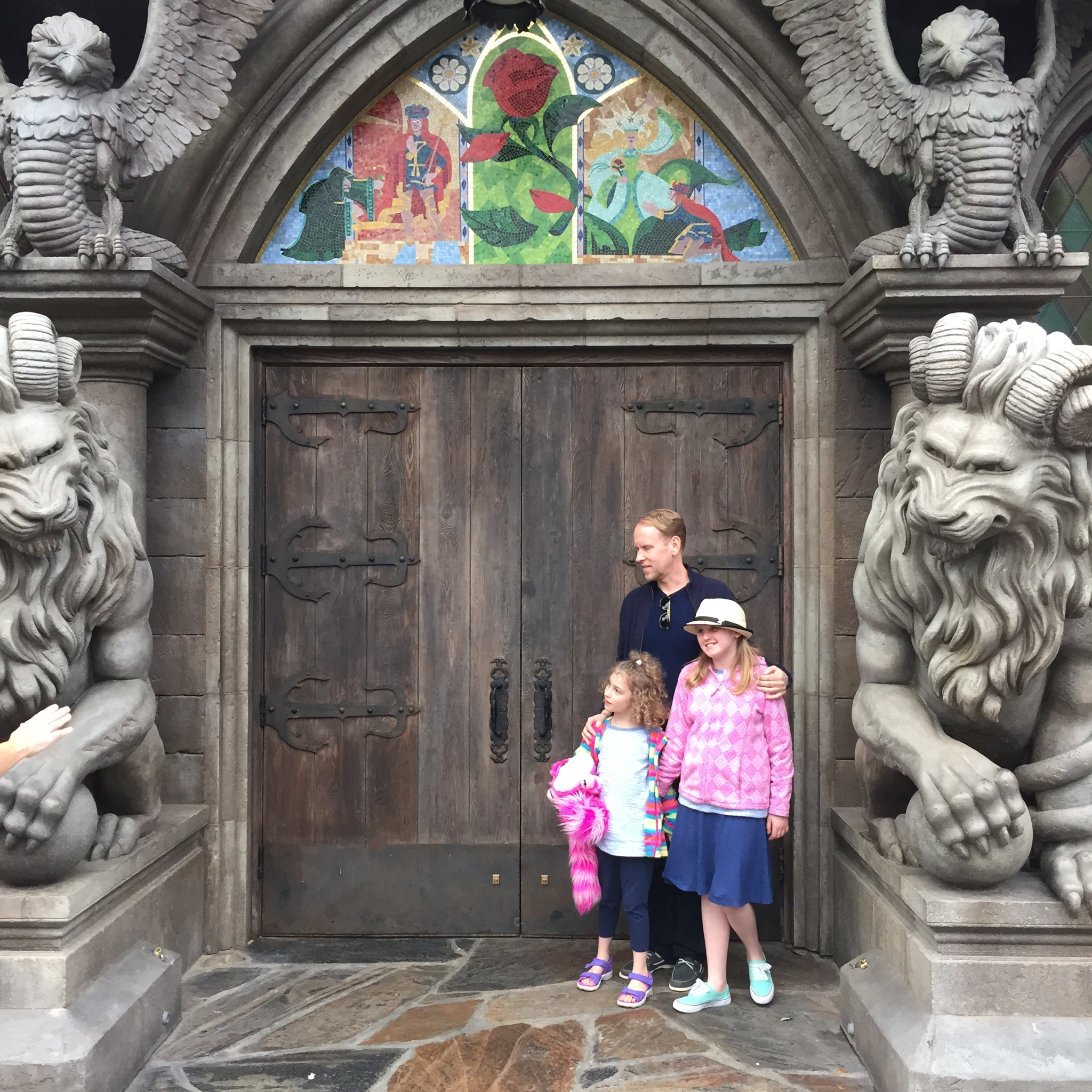 "Disney guests have always loved sharing their vacation memories with us and each other and we saw in social media channels the perfect vehicle to extend that sharing," he said. "We are making consumers like (the Parrs) become the stars this time around."